Projects
The centre currently supports clinical research focusing on a set of inter-related core themes in affective disorders: basic processes and mechanisms; onset and vulnerability; treatment; and relapse prevention. Here are some examples:
Basic processes and mechanisms
The clinical studies carried out in C2:AD are richly informed by basic science research that uses experimental psychology, brain imaging, psychopharmacology, endocrinology, psychophysiology, and descriptive and qualitative methods to investigate core mind and brain processes that underpin the affective disorders, as well as the dynamic social context in which they develop and occur. This work is carried out within basic science programmes in the C2:AD partner institutions including the Cognition, Emotion and Mental Health Programme at the MRC Cognition and Brain Sciences Unit, The Child and Adolescent Psychiatry Unit and other programmes in in the University of Cambridge Department of Psychiatry and The Behavioural and Clinical Neuroscience Institute (BCNI).
Onset and vulnerability
The ROOTS project is a longitudinal research study that has followed up more than 1000 Cambridgeshire teenagers since 2005 when they were 14. The project looks at genetic, hormonal, neural, psychological, and environmental factors and their interaction to understand aspects of adolescent life including the spectre of affective disorders.
Treatment
C2:AD currently supports a number of randomised controlled trials (RCTs) evaluating treatments for affective disorders in young people and adults. For example, the ASPECTS trial compares trauma focused cognitive therapy for children and adolescents with posttraumatic-stress disorder (PTSD) that has developed in the first 2-3 months post-trauma with treatment-as-usual. Narrative reprocessing therapy for adults with PTSD following discharge from intensive care is being compared with a wait list control group in the CANResT RCT. The IMPACT project is a multi-centre RCT comparing different complex interventions for depression in youth with embedded cognitive neuroscience studies to evaluate mechanisms of treatment effects. The Cambridge Specialist Depression Service (CSDS) is one of three centres in a multi-centre pragmatic RCT of specialist services for treatment resistant depression compared to usual care.
Relapse prevention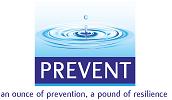 A core aim of the centre is to develop and evaluate preventative interventions for affective disorders in children and adults. For example, PREVENT (http://www.prevent-southwest.org.uk/) is a large (N=420) definitive RCT based at the University of Exteer, in collaboration with C2:AD, that evaluates Mindfulness Based Cognitive Therapy, in comparison to continuation anti-depressant miedciation in the prevention of depressive relapse over a two year period.
Training concentration skills during infancy
Research suggests that brain plasticity is greatest at very early stages of development, and that early-emerging concentration impairments play a role in impairing the vital stages of early learning in a number of key areas. Yet very little research has investigated the effect of applying concentration training during very early stages of development, due to the methodological challenges involved. Sam Wass works with a number of colleagues to develop new techniques to try to train concentration skills during infancy. As well as a project with typically developing infants here at the CBU, these techniques are also being developed with other research groups to target infants from high-risk backgrounds, such as infants with relatives with Autism Spectrum Disorders and Attention Deficit Disorders, as well as children with genetic disorders such as Rett syndrome.
Studying attention in naturalistic settings
Although considerable research exists into individual differences in concentration using experimental paradigms, relatively little research has studied how differences in concentration manifest in more ecologically valid, naturalistic contexts. We are looking at how 'low-level' visual cues (such as luminance) affect gaze behaviour, and at how this relationship varies between individuals contingent on attentional control and autonomic arousal. We look at the effect of fast- vs slow-edited TV programs on children's behaviour, as well as naturalistic viewing data (collected from a head-mounted camera).